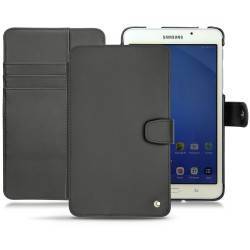 Fashion isn't just about clothes. It also looms large in the way we furnish our homes, and has followed hard on the heels of new technologies, as these have become part and parcel of our daily lives. It encompasses cars, motorcycles and skateboards. It has made our watches into works of art.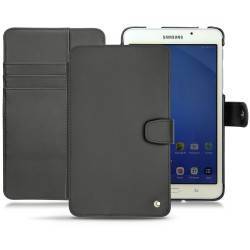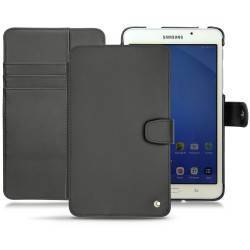 Trendy tablets…
Today, it's our tablets' turn to become fashion accessories. Above and beyond their practical function, these items of technology have become part of our personal image! If you want to be at the top of your fashion game, why not delve into glamorous collections by Noreve (http://www.noreve.com)? This St. Tropez-based firm is in the business of pampering your communication devices with elegant cases, covers and pouches made from top-quality materials, especially leather.
The leather phone case with magnetic clasp for the Galaxy Tab A pictured below, for example, has been made with painstaking care. The phone's camera can be used without having to take it out of its case. There's room for credit cards and papers and the stand (also made from leather) which can be folded out at the back of the cover, makes it easy to use the tablet upon a flat surface…There's also a choice of colours, just like with this Galaxy note 4 leather case.